If you're seeking relief from chronic, debilitating pain, the team at Infinite Regeneration Medical Group can help you today. Give us a call now to schedule your first consultation
Infinite Regeneration Pain Treatment Services
We believe no one should have to suffer from the debilitating symptoms of joint or back pain. That's why we apply the latest treatments available in stem cell therapy technology to help patients achieve freedom from their pain and get back to living the life they want to live."
About Stem Cell Treatment
The newest Stem Cell therapy allows Dr. Wells to utilize a new innovation to continue his quest in offering the least invasive regenerative therapies for patients that are minimal risk and have maximal benefit. Stem Cells have tremendous power to help  treat a range of diseases, injuries, and other health-related conditions, and Dr. Wells is committed to promoting successful recovery and continuing good health with this new innovation. Live pain-free through Dr. Wells innovative stem cell treatments.
Here's What Our Patients Have to Say
This treatment has been very helpful to me. My back pain is much better and the doctors and staff have always been kind.
After battling pain for several years without success, Dr. Wells and his team were able to relieve the pain after just a few visits. They worked wonders and I cannot be thankful enough.
I had knee problems before getting therapy here. After only a couple of months, I'm already seeing positive results. They are a great group of doctors and staff.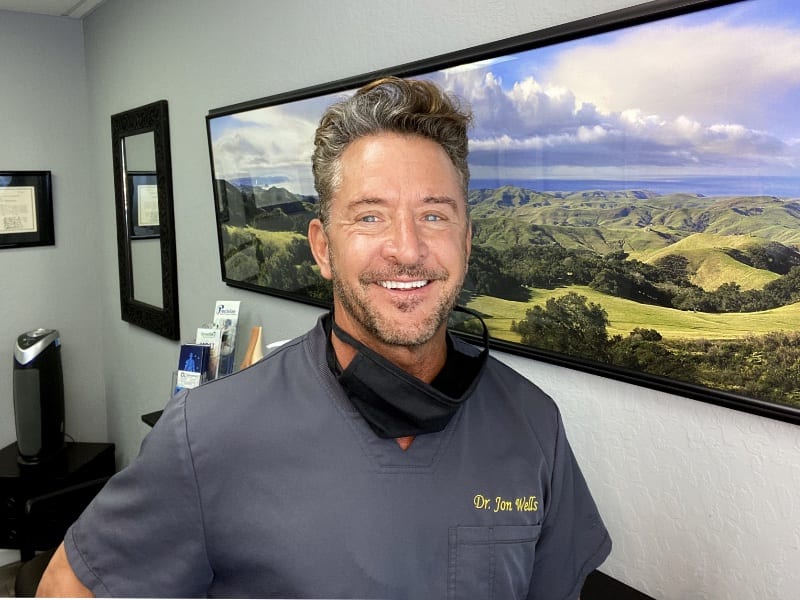 Dr. Jon P Wells is a Regenerative medicine expert. He has been steeped in over 30-years of clinical practice and application of wellness principles and has spent his career focusing on non-surgical joint and spine rehabilitation, regenerative medicine, functional medicine, physical medicine, and longevity medicine. Dr. Wells helps to restore the joints and back to their youthful nature, delivering non-invasive therapies resulting in better clinical outcomes than surgery. 
Blending a positive, warm approach with accomplished world-class healing techniques, Dr. Wells provides an easily digestible clinical understanding of his assessments while expertly customizing the tools needed to secure a positive outcome. Dr. Wells artfully blends anatomic history and clinical passion with cutting edge clinical technologies to secure the best restorative and regenerative personalized clinical experiences in the world. 
Dr. Wells' expertise in healing and his entrepreneurial drive led him to establish his own private clinical practice for over ten years. Throughout his career, Dr. Wells has successfully treated industry-leaders ranging from California government officials, C-Level Corporate Executives, and Physicians to Major League Baseball athletes and more. His 100% restorative approach has made Dr. Wells a world-renown and sought-after industry leader.